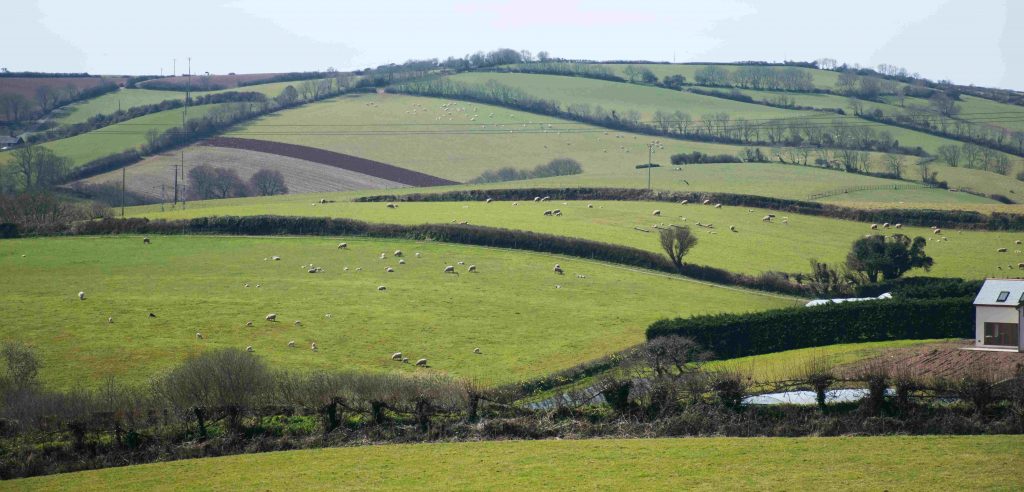 Our CAST Director Professor Lorraine Whitmarsh MBE has joined the Wales Net Zero 2035 Challenge Group, which officially launched its first challenge last month: How could Wales feed itself by 2035? Lorraine shares why the Group's work with the Welsh government and Plaid Cymru is crucial in helping the UK speed up its transition to net zero and reach its 2035 target.
Leading scientists have recently issued "our final warning" on climate, announcing it is likely the planet will exceed the 1.5C global warming limit by 2027. The chances are set to increase due to emissions from human activities and a predicted El Niño weather pattern later this year, according to the BBC.
The Wales Net Zero 2035 Group recognises that the world is currently off track to avert further climate impacts and looks to explore how Wales can accelerate its transition to net zero, bringing forward the current target from 2050 to 2035.
The Group is led by former Environment Minster Jane Davidson and consists of 25 experts across academia and public and private institutions, including Professor Lorraine Whitmarsh MBE, who are actively seeking "imaginative solutions" to inform 10-year deliverable plans from 2025 to 2035 for Wales and the rest of the world.
Our CAST Director shares why the Group's work is so important in helping the UK reach its 2035 net zero target:
The public supports speeding up action on climate change, and following the news that we are likely to exceed the safe 1.5C global warming limit in the next couple of years, the urgency of reaching net zero has never been clearer. The Wales Net Zero Group aims to identify effective and acceptable solutions to climate change, starting with how food systems can be transformed. Ultimately, this is about having a national conversation about Wales' future – and I'm very proud to be part of it.
The Group are actively seeking contributions from individuals and communities across Wales and the rest of the world, to hear their experiences and ideas across their five challenges addressing food, energy, buildings, mobility and skills.
They are currently seeking feedback on their first challenge: How could Wales feed itself by 2035? They plan to make formal recommendations to the Welsh Government and Plaid Cymru in the summer of 2024 based on draft conclusions first made available to the public.
The food challenge is open until the 30th of June, with four other upcoming challenges planned to be announced throughout the year. Stay up to date on the Group's latest challenges and news on Twitter and their LinkedIn group.
To find out more about how to get involved and contribute crucial evidence and ideas to inform the Group's recommendations visit their website.
Follow us on Twitter and LinkedIn and subscribe to our newsletter for future updates from the CAST team.