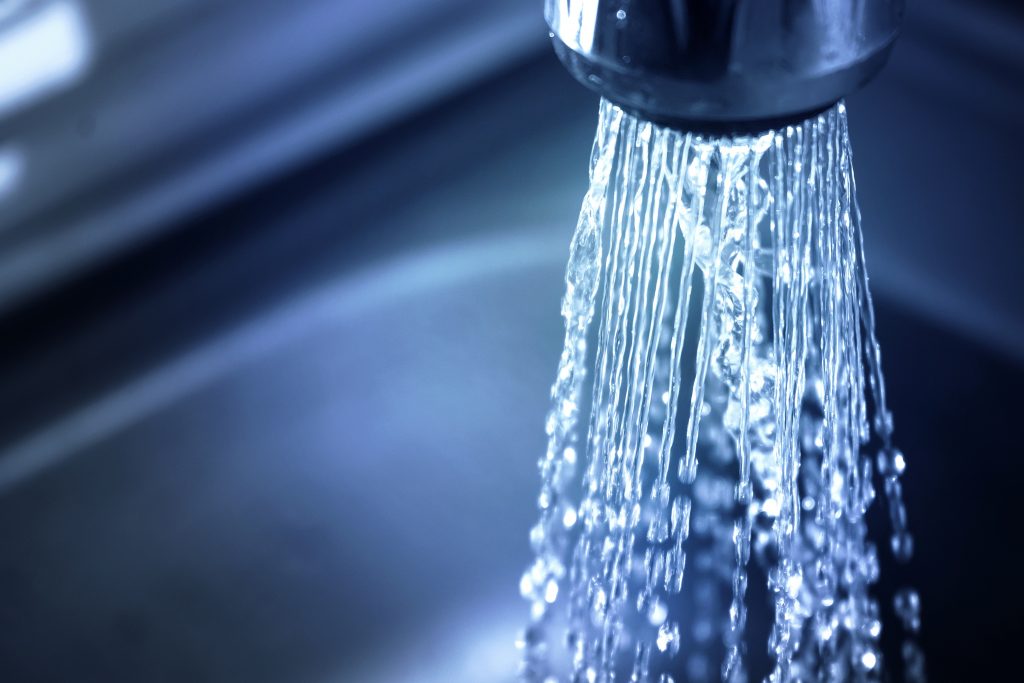 Team
Dr. Claire Hoolohan (claire.hoolohan@manchester.ac.uk)
Partner: Northumbrian Water Group
Summary
Water is essential for human health and well-being, for wildlife, and for the economy. Climate change, population change and ageing infrastructures are creating a poly-crisis in the water sector, and reducing water demand is imperative to ensure that supplies remain resilient and that societies' use of water is sustainable in the long term. This blog outlines why it's important to reduce water and how social science can help, the novelty of the Change Points Toolkit, and how the CAST impact fund helped to adapt the toolkit for remote use during COVID-19.
Intervening to change consumption
People seldom 'choose' to consume resources such as water or energy, nor directly consider the consequences of their everyday actions. Instead, resources are used during everyday routines as people undertake mundane tasks (e.g. cleaning, bathing, or cooking) to get ready for work or caring for a family, for example. These ends are not fixed, but instead influenced by social norms and expectations, as well as people's routines. The options available to achieve these ends depend on what infrastructure is provided, as well as the objects and appliances in our homes.
A society-wide transition to environmentally sustainable routines requires interventions that engage with these practices and the wider developments that normalise particular forms of action. There is guidance on how to reimagine intervention within the social science literature. To date, however, insights from this body of literature have seldom been applied in policy and practice. The Change Points toolkit was designed to do exactly that, helping practitioners explore how different patterns of water use emerge and persist, and what can be done to support a shift towards low-carbon living.
The Change Points Toolkit
Building on cutting-edge social science research, the Change Points Toolkit supports users in developing interventions that address the social and cultural root of unsustainable habits. It is not like any existing behaviour change toolkit, and it aids users in exploring possibilities for ambitious, innovative forms of intervention that engage in the social and material fabric of everyday life.
However, during the pandemic, researchers and practitioners – like most others in the UK – found themselves working from home and unable to attend workshops where these efforts to reframe complex everyday activities were taking place. The CAST Impact Fund awarded ~£6,000 to develop and pilot online resources to support the continuation of efforts in policy and industry.
Developing the toolkit
The team took the following steps:
The researchers worked with a developer to design an online prototype of the toolkit and investigate platforms for sharing and hosting.
The prototype was tested in a workshop with Northumbrian Water to explore novel ways of intervening in the water using practices of 'high-use households' (more on this in a moment).
After the pilot and feedback phase, a final version of the toolkit was professionally developed for in-house use by registered facilitators (with ongoing conversations about how to make this more widely available) and the website was redesigned to provide resources and tools for a wider audience.
What impact did the project have?
Reimagining water practices in 'high use' households
Per capita consumption – in litres per day – is the metric most commonly used in the water industry to monitor and represent demand. This unit is pervasive throughout demand management, however disguises considerable variations in household water use. Northumbrian Water – following a similar study by Thames Water, found 'average water use' in their area to be 148 L/day, however 50% of the population use less than 118.3 L/day and the average is heavily skewed by the Top 5% of households that use more than 290 L/day.
There are lots of reasons that high consumption could be occurring – on-site leaks, inaccuracies in occupancy data, demand related to medical conditions or self-employment activities, or disproportionately water-intensive everyday routines. The pilot workshop used Change Points to explore why high consumption occurs, how it might change in future, and what might be done to reduce demand in high-use households.
Reducing water demand is vital in the UK, with Defra setting a new legally binding target in 2023 to reduce the use of public water supply in England per head of population by 20% by 2038. Water demand management is needed to ensure supplies remain secure in the face of a changing climate in the UK. However, there is also considerable potential for emissions saving. Around 6% of UK total CO2 emissions (~27 MtCO2e / annum) result are associated with water use, particularly from the energy involved in heating water. Reducing demand means less water to heat, less water to treat and less water needed from the environment – making much-needed contributions to both climate adaptation and mitigation.
It is vital that efforts to reduce demand take seriously the complex reasons for water use, and the diversity between households. Water use is deeply personal, and connected to age, gender, religion, physical and mental well-being and lifestyle. Overlooking this diversity risks investing in demand management that at best is limited in impact, and at worst has negative impacts on vulnerable people and communities.
Research
The project led to NWG co-funding two PhDs with the University of Manchester to explore the research gaps emerging in the pilot workshop. Working with Northumbrian Water's water efficiency team and supervised by Dr Claire Hoolohan and Prof Alison Browne at the University of Manchester, Mahda Rashid and Leilai Immel-Parkinson are investigating patterns of water use within high water-using households, how the profile of high-using households could change in future (Leilai), and what could be done to reduce water use and avoid more homes becoming high-use households (Mahda).
Public and community engagement
Funding Acknowledgement: Change Points is an online toolkit to support the design of practice-oriented interventions for sustainable consumption. The toolkit was developed during an ESRC Impact Accelerator Account (ESRA IAA) funded through the University of Manchester, building on two ESRC Nexus Network funded projects 'The Nexus at Home' between the Universities of Sheffield and Manchester (Watson, Evans, Sharp, Foden, Browne).
An online version of the Change Points tool is freely available to practitioners, researchers and educators interested in social change at: http://www.changepoints.uk/
For more information about this project, please contact Dr Claire Hoolohan at claire.hoolohan@manchester.ac.uk
---
Follow us on Twitter and LinkedIn and subscribe to our newsletter for future updates from the CAST team.