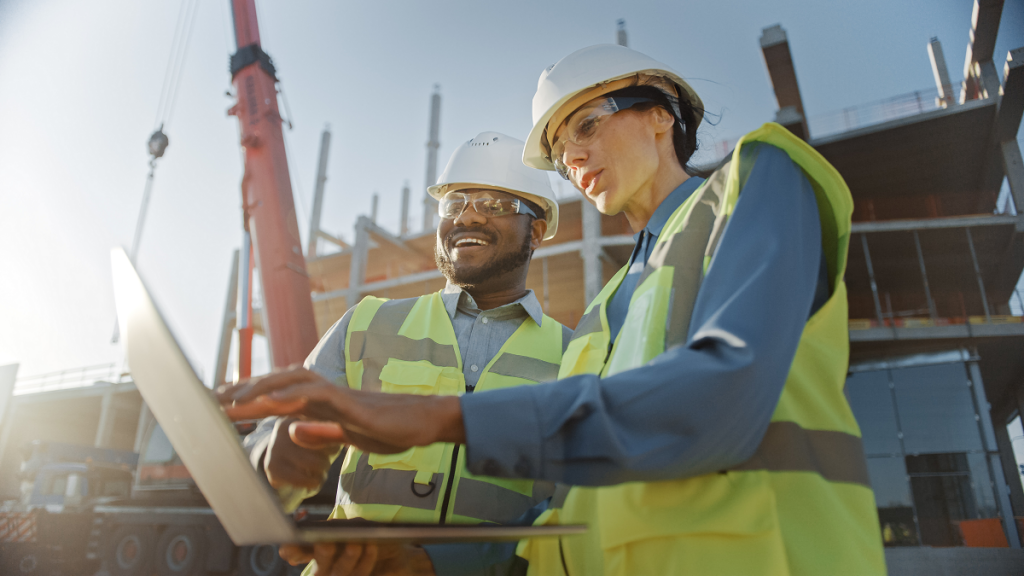 The Policy Terrain
This is a time in history that asks a great deal of us all. The IPCC's (2021) "brief and rapidly closing window of opportunity to secure a liveable and sustainable future for all" represents an uncompromising challenge at a policy level (Tollefson 2021), an organisational one (Nyberg & Wright 2022) and indeed a personal one (CAST 2021). That challenge requires nothing less than a total transformation of our current socio-technical paradigm from an unsustainable model to one that can continue to exist in the coming decades.
Within the UK, with years of political uncertainty combined with a previously promising record and the increasingly obvious reality of rapid climate change has led to some incoherent and unambitious policymaking that has progressed in some areas and fallen behind in others. Case in point, the UK has twice enacted legally binding climate targets (Carbon Brief 2019), but is in real danger of failing to meet its carbon budget requirements (BBC 2022) and is not expecting to meet its longer term budgets at all due to a "policy gap" (Carbon Brief 2021). This leaves an environment where consistency and urgency around the need to change is not felt within organisations from legislation or policy. This leaves organisations to work in the absence of very much guidance to accelerate transition beyond where current policy would push them. The challenge for organisations is to thread the line between technological innovation and behavioural intervention in real time on the ground while maintaining profitable activity.
Case Studies
Our report provides evidence from 4 case studies of different UK companies, with each working to achieve their own vision for sustainability. It finds that while methods and associated tensions differed between companies there were consistent themes within successful sustainability initiatives and strategies.
Case Study 1: Wates Construction – Family Construction Firm
A family run construction business with a portfolio of revenue streams concerning management and maintenance and a strong legacy of social values that has recently updated those values to include an ambitious sustainability strategy. Although the organisation has a strong legacy of social value, the business is relatively new to the sustainability agenda, with the work that inspired this case study beginning in 2020. This case documents the initial steps of an ambitious plan to reduce the impact of a large company to as near to zero as possible and the initial effects of that commitment. It includes several different items that have been added to the company's portfolio alongside the staffing of new strategic positions and the embedding of new kinds of language, metrics and understandings around sustainability. This example highlights both a powerful case for forward-thinking strategic planning and a warning about some of the potential initial pitfalls of ambitious planning around sustainability.
Case Study 2: Vale Clydach – Future-proof Refinery
A high-end nickel refinery in the process of re-positioning itself as part of a circular economy. With a strong history of technological innovation as well as deep community roots, the refinery is positioning itself for new emergent markets and testing new technology to meet both its operational needs and the demands of the future. Vale Clydach is well ahead of the curve in terms of the UK private sector but is also ahead of its parent company in practices of sustainable innovation leaving the refinery well-placed to deal with the global regulatory and normative demands for rapid transition to net zero. Several recent inciting incidents have set the stage for a new phase in the technological development of the refinery that can enable the company to play an important part in the UK's green energy future.
Case Study 3: Triple Bottom Line Accounting – Innovative Accounting Practice
A small accounting firm using a novel approach to reduce its direct climate impact and also influence that of its staff, client base and wider industry. Drawing on academic experience and a long history of fostering younger talent the firm is setting out to challenge what it means to be an accountancy practice. Part of its commitment to sustainability is a strong focus on social justice and ethical company practice. This departure from what is considered to be normal for an accountancy practice stands as both a challenge to conventional wisdom and a promising source of new revenue in a world more and more in need of such services.
Case Study 4: Anglian Water – Progressive Utility Company
A utility company in the East of England which has updated its articles of association to reflect this ongoing guarantee of environmental and social responsibility. This effort is reflected in the creation of a multi-capital framework which entails the inclusion of added criteria and metrics for new projects and initiatives around six 'capitals' at various stages of investment. It aims to further embed sustainability through carbon reduction and biodiversity net gain and also drives innovation and social responsibility, in addition to taking into account financial factors. The Six Capitals framework is the next natural step in a long history of work done by Anglian Water towards a more sustainable future and fulfilment of its sense of purpose as a company.
The Challenge for Organisations
Maturing sustainable transformations treat net-zero targets as a necessity with a larger transformation involving other environmental and social goals. Transformations of or within companies are perceived as needing to embody an organisational long-term goal or vision rather than being seen as a specific individual intervention. Holistic organisational solutions are critical but hardest to generate and implement, often requiring the creation of new metrics to measure progress and enable reflective improvement. Available standardised metrics may be limited but can be supplemented or embedded into a more generalised value framework. Several cases identified organisational learning processes being employed either in terms of metrics and value framing or through direct consistent consultation with stakeholders.
Case companies frequently encountered tensions engendered through encountering the limits of their own capacity and agency within a systemic economic context not fully aligned with their own ambitions of transformation towards sustainability. The effects of those limits could be mitigated by a consistent and encouraging policy environment aimed at creating a sustainable economic paradigm with rapid transition to net zero at its core.
Sustainability interventions were contextualised as each needed to be tailored to a specific organisational context and sensitive to other ongoing initiatives and past history. New elements were layered onto or grafted into existing organisational processes rather than being explicitly disruptive. In several cases institutional entrepreneurship was de-risked by treating new offerings as segmented from core business activity. In this case positive interactions between offerings to engender change through coproduction without either being seriously disrupted in its operation.
If the question becomes how do we help or encourage ambitious companies? Then in addition to the points noted above social strategic buy-in, multifaceted stakeholder engagement, integration of technology and behaviour in interventions and an acknowledgement of a more generalised enthusiasm for sustainability at all levels, there needs to be systemic support. This has policy implications of various levels, but specifically in the UK, from BEIS and similar bodies to provide guidance, direction and a cohesive pathway for organisations to follow knowing that they will be supported in the permission. There is also a need for financial support and investment in not just new technologies but to give space for organisational innovations and changes to management practices that can allow sustainability interventions to be better embedded into the economy. Such investment and strategic support provide not just the direct technical solutions to the challenge of net zero but provide ways to successfully embed solutions so the increasing sustainability becomes a permanent and implicit part of the way organisations operate the UK.