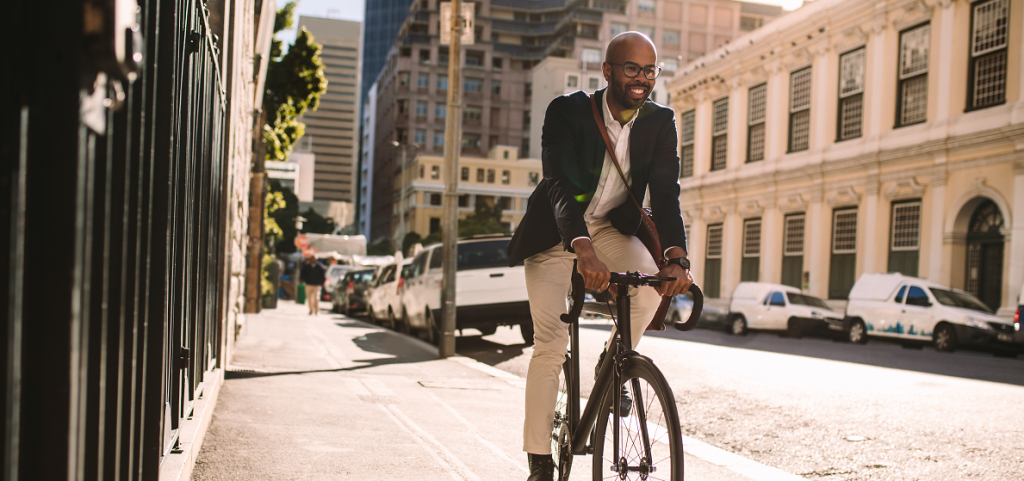 Team
Dr. Chris Jones, University of Manchester
Dr. Angela Mae Minas, University of Manchester
Professor Carly McLachlan, University of Manchester
Mark Atherton, Director of Environment, Greater Manchester Combined Authority (GMCA)
Summary
As producers of up to 70% of the world's carbon emissions, cities are critical scales and spaces for ambitious climate action. Although global governance around climate change has been historically structured at a national level action, cities across the world have demonstrated leadership and innovation in climate mitigation and adaptation policy.
Greater Manchester – as the UK's second most populated city-region – has put climate change and equalities at the top of their policy and strategic agendas. With a vision 'to be a place where everyone can live a good life, growing up, getting on and growing old in a greener, fairer more prosperous city region.' The city-region has expressed its intention to adopt multiple approaches to reduce carbon emissions and to ensure that all residents are protected from the impacts of climate change. Yet, before July 2021, the Greater Manchester Combined Authority (GMCA) did not have a consistently applied way of assessing carbon impacts and co-benefits of proposed policies, services, or initiatives. This limited their ability to adequately evaluate proposals which impacted the delivery of their transformative Environment Plan.
In a bid to help the city-region achieve its ambitious decarbonisation targets, researchers at the University of Manchester's Tyndall Centre for Climate Change Research – one of CAST's partners – developed the Carbon and Co-benefits Decision Support Tool to help them. The tool supports Greater Manchester's planners and policymakers to effectively assess how proposed policies, services, or initiatives both contribute to climate mitigation and generate co-benefits for the city and its residents. Because of its initial success, the use of the Tool is now integrated in GMCA's governance process and embedded in their policy framework, the Greater Manchester Strategy.
The impact project ran from July 2020 to January 2021 and the wider accelerating city-level climate action project is ongoing, with GMCA as a key partner..
The need
A team of CAST affiliated researchers – Professor Carly McLachlan, Dr Angela Mae Minas and Dr Christopher Jones – are working with Greater Manchester Combined Authority to support improved climate related decision-making and implementation.
Through this work, the team identified that there was a lack of a consistent method for evaluating proposed projects in terms of their climate mitigation and co-benefits. This was a key barrier to the delivery of the GMCA's transformative Environment Plan and other socio-economic goals. The team suggested that a more detailed carbon assessment component would be of great benefit for sustainable climate mitigation in the city-region. In response, GMCA's team were keen to work together on developing a solution. However, delivering this was out of the scope of the initial project.
The team applied and successfully received support from the CAST Impact Fund for £9,300 to rapidly scope out and co-develop a toolkit that could help Greater Manchester's decision makers to assess and drive climate mitigation and meet broader socio-economic objectives across the city-region. Co-funding was provided by University of Manchester Research England funds and there was in-kind support offered through the generous time contribution of senior GMCA staff.
Developing the toolkit
The team took the following steps:
They reviewed GMCA's previous key decisions to better understand how existing measures aligned with the combined authority's strategic priorities (e.g., carbon neutral 2038). This gave them a good view of existing challenges and limitations in assessing projects against the strategic priorities.
They also reviewed academic literature and the strategies and existing assessment tools used by other local authorities.
They established a core working group with GMCA representatives. This group served as a co-design space, as the researchers consulted the representatives on what they felt were fundamental features and formats of an appropriate impact assessment toolkit.
With learnings from these two stages, the researchers developed a prototype and tested it with the GCMA working group.
The tool was also tested for usability with potential users who were not part of the core working group. They received support via a workshop and were provided training materials prior to pilot testing.
After the pilot and feedback phase, a final version of the toolkit was professionally developed with the financial support of the Research England Award.
What impact did the project have?
Policy and implementation
GMCA promptly integrated the toolkit into its decision-making process. All decision papers that go before the Executive now include the summary results from the carbon and co-benefits tool and decision makers can access the full assessment if needed. The summary gives a colour-coded rating for carbon and co-benefits impact areas, with an explanation or recommended mitigation measures. This includes an assessment of how this affects decisions related to 2.8 million residents and millions of pounds of public spending
In July 2021, for the first time ever, they assessed projects' co-benefits across a range of nine impact areas: equalities, health, resilience and adaptation, housing, economy, mobility and connectivity, carbon, nature and environment and consumption and production.
Local authorities are a key site for decision making on transitions to a low carbon society. In the long run, it is through toolkits like these that these ambitious goals are made more deliverable for cities and local authorities as they help to embed climate action across all functions and activities.
During the workshops held as part of the process to develop the tool, the team took local authority officers through a new process to consider carbon impact differently. This created space to actively challenge assumptions about appropriate plans and projects from a carbon perspective.
The funding from CAST directly supported the development of a simple carbon assessment element within the tool which helps to drive up awareness and standards on emissions reductions as it embeds benchmarking within it. This would not have been possible without the funds.
Research
The value brought by the project to GMCA led them to to co-fund two PhDs to work on city level climate action. This has significant potential to build research-policy-practise partnerships in future. University of Manchester provided the PhD match funding, and the two PhD researchers commenced their work with GMCA in 2022.
Public and community engagement
The toolkit has also been made publicly available (see: GM Strategy), and this has since improved transparency on GMCA and Transport for Greater Manchester decisions. This has potential to support the enhancement of the social contract between people and government bodies on climate action, and support accountability on delivery of climate action in line with public commitments and targets.
An online version of the tool, freely available to all local authorities will be available in 2023.
For more information about this project, please contact Dr Angela Mae Minas, at angelamae.minas@manchester.ac.uk