COP26 (the next United Nations climate change conference) is the most significant climate policy event to ever take place in the UK. As hosts, the UK government hopes to oversee a process whereby ambition is 'ratcheted up' from initial pledges made in Paris, 2015. The CAST centre and our wider networks will be involved in a range of activities and events in the run-up to the conference and around the COP itself.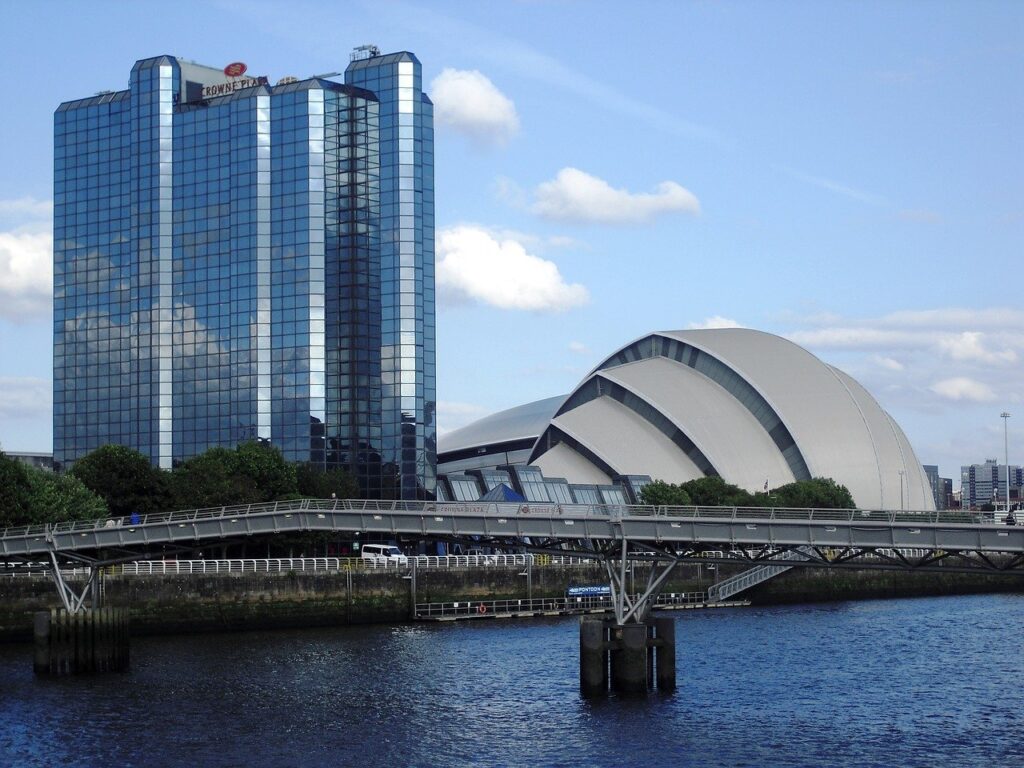 A CAST centre COP26 Working Group has been established in order to ensure that CAST centre activities are coordinated and promoted effectively.
In line with the Centre's objectives, we want to raise the profile of public engagement as an important part of climate policy amongst policy and civil society stakeholders, as well as engage UK policy makers and civil society stakeholders working on COP26 with CAST's research findings.
We'll be participating in wider academic consortia such as the UKRI COP26 group, and the Universities UK COP26 group. Alongside colleagues from the Tyndall Centre and the Cabot Institute, CAST is co-leading the 'public engagement' subgroup of the Universities UK COP26 network, where we'll be creating guidelines for best practice on public engagement events and participating in an ambassadorship scheme providing evidence-based engagement training for UK climate specialists.
And because COP26 is such a major climate policy event, we'll be tracking the impact of the conference on the public discourse around climate change through our survey and focus group work.
On the 'road to COP' and at the conference itself, CAST researchers will be participating in dozens of talks, workshops, events and discussions to fly the flag for the importance of public engagement, and people as 'agents of change' for rapid net zero transitions.
We'll be organising a 'side-event' showcasing work from across the Centre, and some of the biggest projects in the pipeline include:
DATA PORTAL
An interactive data portal which will provide access to current and historical data on perceptions of climate change in the UK. We'll be designing and populating this tool for tracking attitudes towards climate change and launching it ahead of COP26, updating it regularly with new CAST data as it emerges over the first five years of the centre
CITIZEN ENGAGEMENT
Building on the key role CAST has played in designing and analysing the UK Climate Assembly, and working with our partners in P-CAN, we hope to convene an international stakeholder event to showcase learning and best practice in deliberative engagement on climate change to a global audience.
What are our key messages?
In the coming year we will highlight our core CAST messages across all of our COP26 activities and events:
People are change makers with the ability to translate their values into climate action in their varied roles such as workers, consumers, parents, business leaders, and policy makers.
Behaviour change is critical in high carbon areas that have historically proven difficult to change but have significant potential for emissions reductions. In our work we focus on diet, travel, material consumption and how we heat and cool our buildings.
There are tangible benefits to rapid climate action and opportunities for ways of living that are fairer, happier, and healthier while also radically cutting carbon emissions.
Social transformation happens at every scale; from the individual to the global, in communities, industries, and cities.
We advocate for the importance of public engagement and encourage policymakers to listen to people's views, and include public engagement as part of a societal response to climate change.
Keep checking in for regular updates on what the CAST team are doing as the countdown to this crucial climate policy event gets underway. You can sign up for our newsletter using the form at the bottom of this page, or take a look at our COP resources page for publications, links, and events.