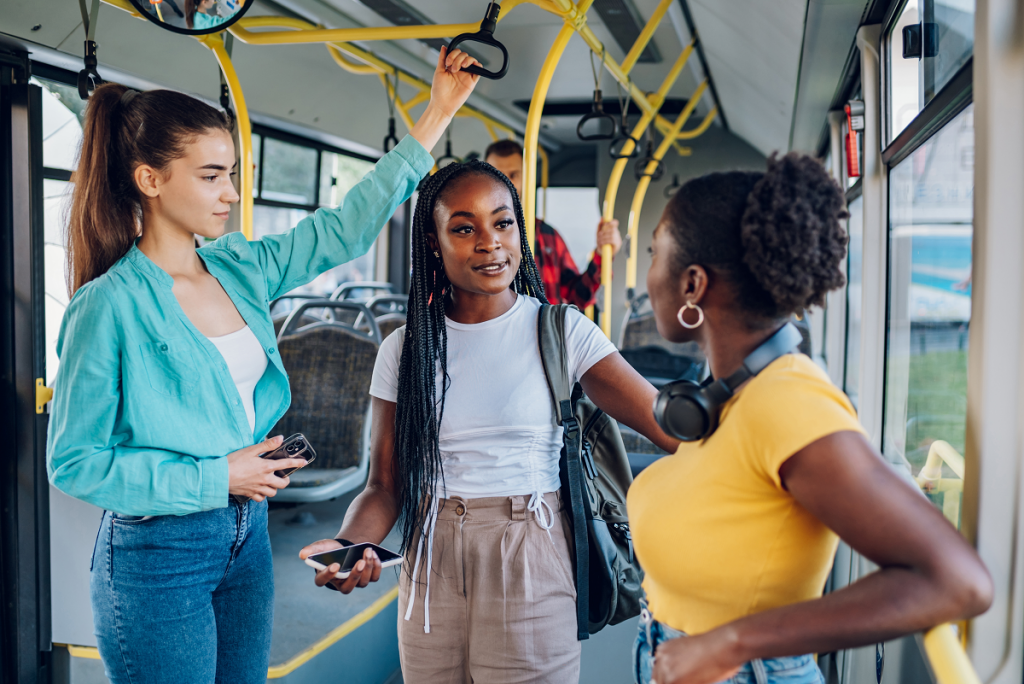 New data shows the UK public continue to support 'net zero' policies, despite the cost-of-living crisis. Polling undertaken by Ipsos and CAST in October 2022 find many climate policies actually enjoying higher levels of support than in August 2021. This was despite record levels of climate change concern recorded in Autumn 2021, in the run-up to the UK-hosted COP26 climate talks. The new polling finds that policies which are fairer and retain some consumer choice continue to be most popular, including frequent flyer levies and changing product pricing to reflect environmental impacts.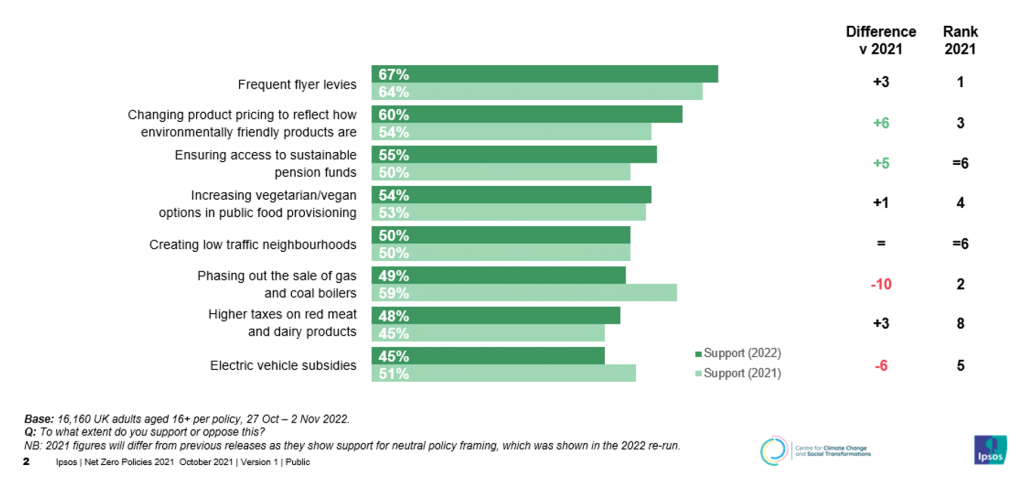 The resilience of public support for climate action – despite competing concerns – is consistent with other new findings CAST has just released showing that climate concern is undented by the cost-of-living crisis. While concern about other issues – such as COVID-19 – have waxed and waned, concern about climate change has consistently risen over the last few years. Climate concern was undented by COVID-19 – as we previously reported – which suggests it has become a 'core concern' for most people, and not buffeted by changing media coverage or personal circumstances.

The latest polling also shows that there remain differences in who supports climate action within the UK public. Education, income, age, political affiliation, and climate concern predict support for most net zero policies. By far the strongest predictor is political affiliation, with those on the left-of-centre more favourable than those on the right.
But while it is important to identify areas where people are divided on how to tackle climate change, it is even more important to identify where there is consensus. Analysis shows that while dietary policies appear to be more divisive (e.g. 68% of Labour voter support increased public sector provisioning of vegetarian/vegan foods, compared to 43% of Conservative voters), there is majority support for frequent flyer levies and environmental product pricing across all voter groups. This may be due to these policies widely being seen as fairer or because they have so far been less politicised than other policies we asked about.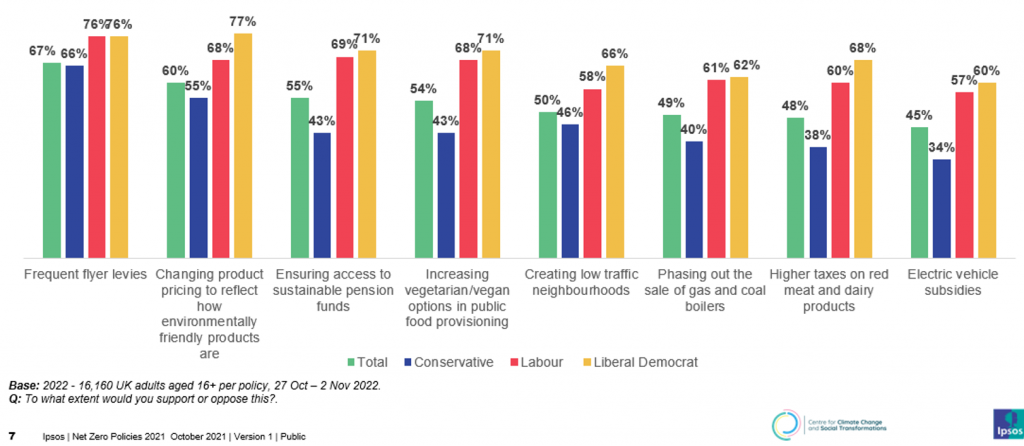 For policy-makers, these areas of public consensus provide low-hanging fruit to implement the urgently needed policies to change climate-relevant behaviour, which the House of Lords recently called for. Prioritising pricing policies (such as frequent flyer levies) that embody the polluter pays principle will help demonstrate the UK government is taking climate change seriously and reduce the barriers to behaviour change to enable consumers to play their part in a net zero transition.