SYNIAD is a chance for students to shine a light on their sustainability idea and make a change to the world as we know it.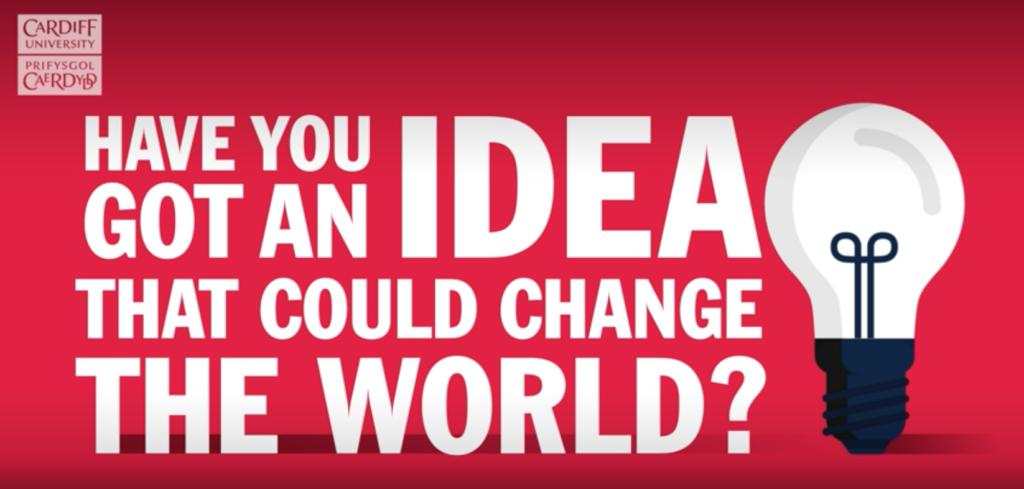 SYNIAD (Welsh for idea – pronounced SUN-YAD in case you were wondering) is once again being launched this year to help students become innovators by growing their ideas and confidence. For the second year we're supporting the contest by inviting students to share an idea to improve one of our four focus areas:
Food and Diet
Material consumption
Transport and mobility
Heating and cooling
The competition
Excitingly, this year the competition is open to students from Cardiff University, University of South Wales, Swansea University, Bangor University & University of Wales Trinity St Davids. SYNIAD 2020 is an ideas competition designed to give students the opportunity to share an idea that could create great change.
It's your chance to disrupt the ordinary in a way that no one else is currently doing.
The winner will be awarded an Ipad plus a cash amount of £100.
Reasons to enter
This is your chance to:
Showcase your skills
Launch a new environmental impacting business idea
Inspire and instigate change
Growing powerful ideas and being able to share them in an inspiring way, are valuable skills needed across all parts of society work and business.
This was Monia Kurnicka's experience. She was one of last year's winners:
The Syniad competition was an interesting challenge for me. It was my first time standing in front of the camera to explain my business idea, but I had all the materials provided by Cardiff University Enterprise team. This helped me to combine my thoughts about Foodito and share it with others in an easier way. It allowed me to gain more confidence with presenting my idea so that it was understood by everyone. Plus, I won some money which I spent on developing my idea further and attending the Sustainability Summit in Paris.
It was also lots of fun, making something from scratch into a real life project. It definitely improved my understanding of entrepreneurship and business on a more practical level.
I think it is very beneficial for anyone to join the competition. It is a great opportunity to work on a business idea but also to think of sustainability, which is currently a must in the business world.
Ready to apply? Here's how……
Have an idea
Follow this link to find out more about the competition and how to enter sdi.click/syniad
Submit your 5 minute video pitch
Applications close on 1st March 2021
To get support formalising your idea, click here to find your local enterprise champion https://businesswales.gov.wales/bigideas/our-support/enterprise-entrepreneurship-college-and-university