Have you adopted any new climate-friendly behaviours in lockdown? You're not alone. Covid-19 has created an unprecedented – perhaps unique – 'moment of change', a period when normal routines have been rapidly upended and new ones have emerged. Our new briefing paper explores how low-carbon lifestyles and climate attitudes have changed during the period of Covid-19 restrictions.

Back in May, we conducted two surveys to examine how Covid-19 restrictions have upended our routines, from buying and travelling less, to reducing our energy use and cutting down on food waste.

While no two experiences of lockdown have been the same, survey responses show a substantial shift towards low-carbon behaviours, with most people planning to keep at least one new habit once restrictions are lifted.

We were also keen to find out whether people continue to feel a high level of concern about climate change. Our 2019 findings showed an unprecedented level of climate worry but evidence shows that people generally have a limited capacity for how many issues they can worry about at once; would the pandemic eclipse the climate as a source of concern?

Contrary to our expectations, climate concern has actually increased since August last year, and there is greater support for net-zero policies including measures to decrease meat consumption and flying.


Research fellow Dr Claire Hoolohan, based at Manchester University, said
"The question that faces society now, is how do we recover from Covid-19 in a way that means society is healthier, happier and more sustainable than before. This is a challenge that policy-makers, businesses, and other organisation must all rise to if we are to lock-in low-carbon lifestyles."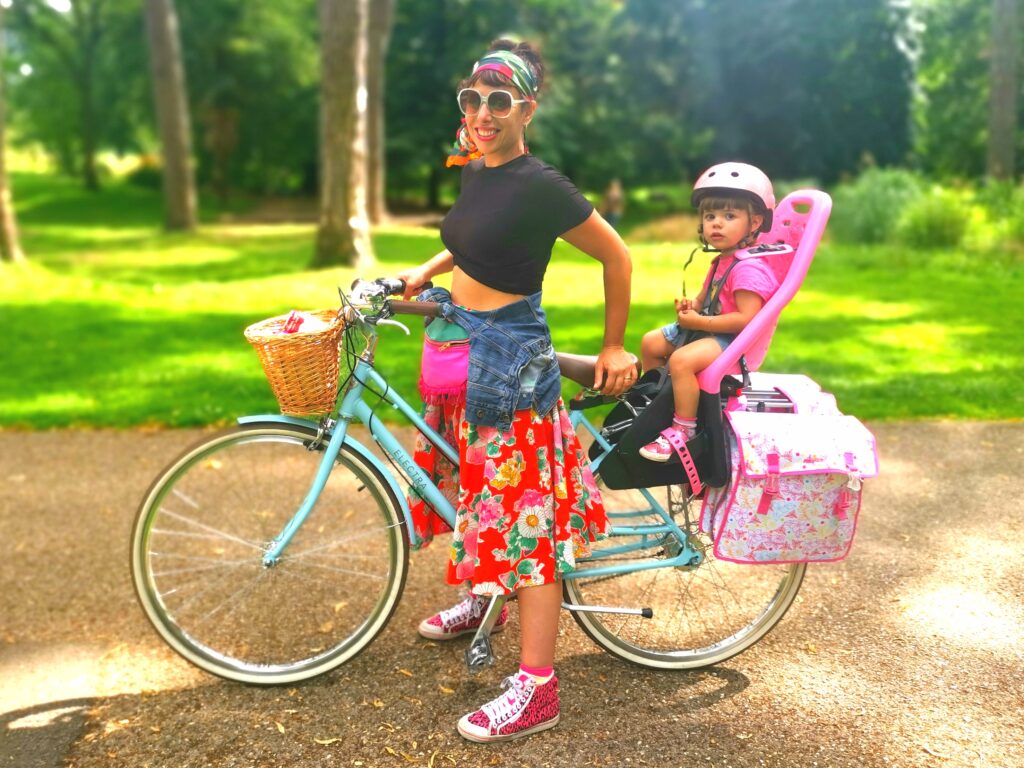 What do these findings look like in practice for households?
We spoke with Cardiff resident Angela Spiteri to find out how lockdown restrictions sparked a new climate-friendly habit for her family.
Angela, 39, is a campaign manager living in Cardiff with her husband Pearce. During lockdown, she decided to buy a bike and start cycling with her two-year-old daughter, Katerina.
"As a family, we've always spent a lot of time outdoors exploring different places. When the pandemic hit and took our freedom away, I knew it was time for me to bite the bullet and try to overcome my fear of cycling with my toddler. In a lot of ways, lockdown created the perfect conditions for cycling. The roads had never been so quiet and car-free. They were overtaken by bikes which was so inspiring and lovely to see, and it was the ideal opportunity to gain my confidence riding a bike with my daughter in a child bike seat."

Angela feels confident that her new bike will continue to be part of her life post-lockdown.
"I will absolutely retain the habit of cycling with my daughter. There aren't any major barriers for me now. The only real barrier for me was the responsibility of cycling on the road with my daughter to get to the routes, but I have overcome that now and have built up my confidence through regular bike rides over the last couple of months."
While environmental considerations formed a significant part of Angela's decision to start cycling, she's equally motivated by the health benefits and the sense of freedom – "nothing beats the mental boost I get from riding a bike. I needed that more than ever at the height of lockdown"
Adjusting to cycling, especially with children, does have its challenges including the unpredictable Welsh weather, the need for extra organisation and planning, and confidence on the roads. Angela is pleased that her local council have risen to the challenge for promoting active travel during the pandemic.
"Cardiff Council have done an amazing job in trying to make the city as cycle-friendly as possible. They have transformed the City Centre in such a short space of time – it is a joy to cycle through Castle Street and to see so many people on bikes. The council has invested a lot in cycling infrastructure over recent years and has committed to doing a lot more."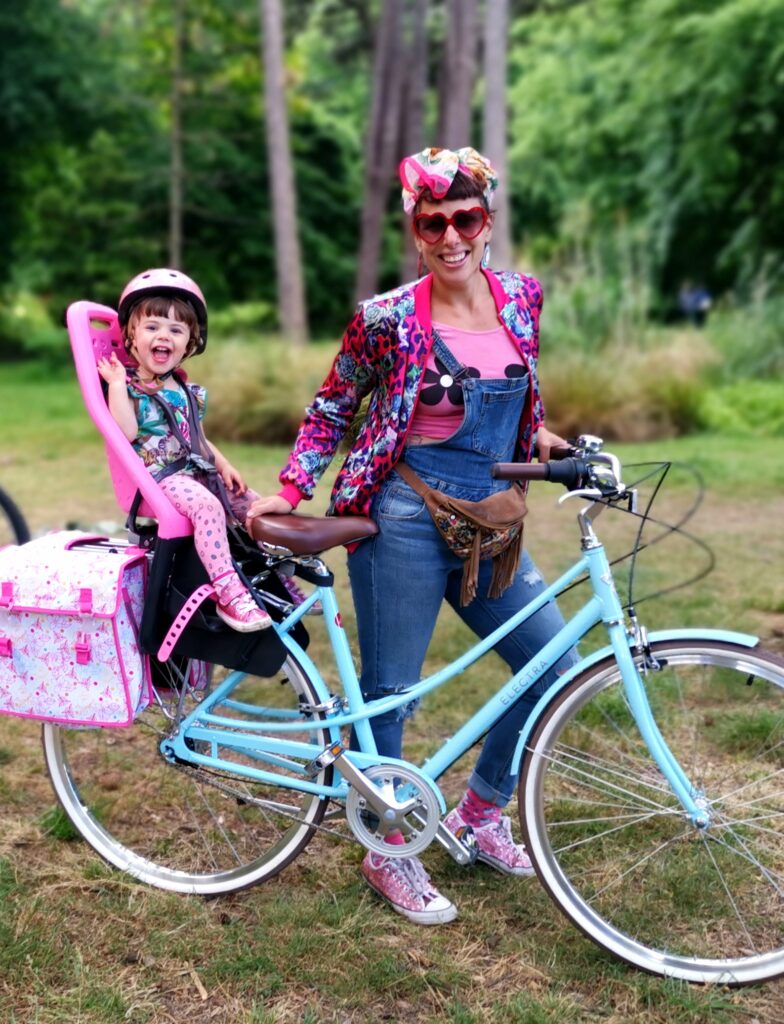 But making a city that has been built for cars completely cycle-friendly won't happen overnight. As someone new to transporting a child by bike, Angela hopes that new infrastructure on the ground is supported by a targeted programme of behaviour change measures, particularly cycle training for adults offered through communities and workplaces.
For now, Angela and Katerina are ready for more cycling adventures beyond lockdown. "Cardiff is a great city for cycling because it is flat, there are so many fantastic places to visit within relatively easy reach by bike and you're never too far away from a traffic-free route such as the Taff Trail. My daughter loves riding with me – the journey becomes an adventure before we even reached the end destination and it gave us both a huge sense of freedom, despite all the restrictions."
Are these changes here to stay?
Dr Adam Corner of Climate Outreach writes that, although our new findings support wider research on public support for a green recovery, this is no time for complacency and the right infrastructure to lock in behaviour changes is critical. However, these results do provide evidence that some low carbon choices could be here to stay.
"The story we can tell ourselves about lifestyle change now includes a critical new piece of 'social proof' that was universally experienced: we can make fast, far-reaching changes and self monitor them through widely shared social norms when we put our minds to it."
Read Adam's full commentary on these findings on the Climate Outreach blog.