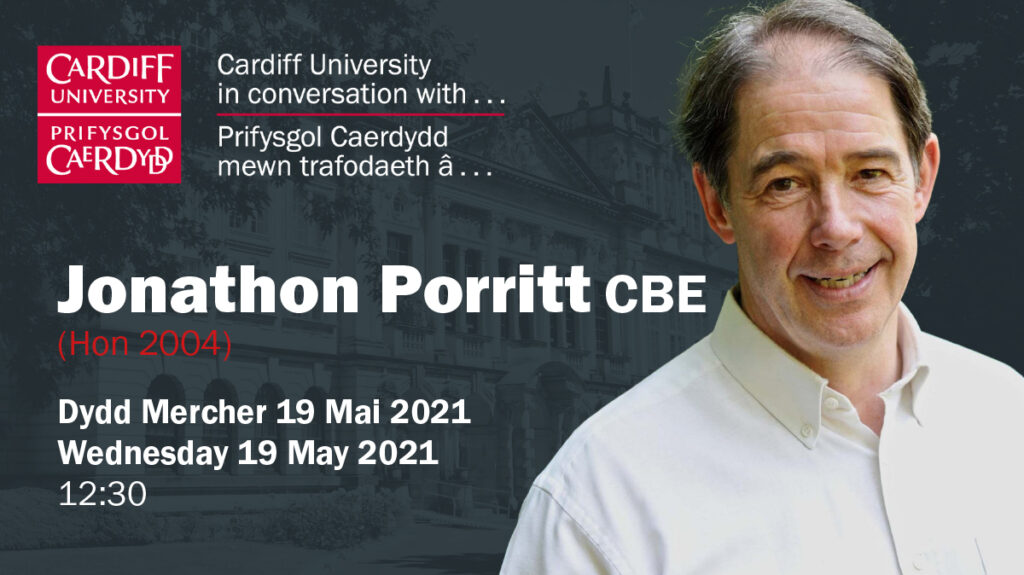 Jonathon Porritt CBE joins Dr Stuart Capstick, CAST Deputy Director, on Wednesday 19 May at 12.30, in what promises to be a lively discussion about how we can achieve a positive low-carbon future through putting people at the heart of climate action.    
Jonathon, who is Co-Founder of Forum for the Future, is a writer, broadcaster, and commentator on sustainable development. He was awarded a CBE in 2000 for services to environmental protection and is a Cardiff University Honorary Fellow (2004).   
During this webinar, Jonathon will give his views on climate action that must be taken in the next decade, and will discuss with Stuart how civil society can be involved in tackling climate change to reboot humankind's future, along with answering questions from the audience.     
This is the fourth event in the online public event series,  Cardiff University in conversation with…, which brings together eminent thinkers with world-leading experts here at Cardiff University, to discuss and highlight the important issues currently facing our planet and its people. 
Event format  
The event will take place online as a Zoom webinar and will be recorded for publication after the event. 
The event will be delivered in the medium of English, but you are welcome to ask questions in the medium of Welsh during the Q&A session via the questions function on Zoom.